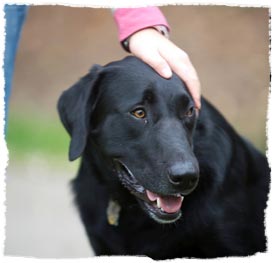 Whether you have dogs, cats or any other kind of pet, The Animal Nanny's pet sitting and dog walking services are here to make your life easier. Our pet sitting and dog walking team is trained in making your pets feel secure and comfortable, and we'll always tailor our schedule to their needs — they'll never miss any scheduled feeding, medicine or potty breaks.

..............................................

Our standard pet sitting visits are perfect for giving your pet the proper exercise and regular food they're used to. Our staff of pet sitting experts will drop in to keep your pet happy with attention and care, while giving your home a "lived-in" look and picking up the mail and newspaper.

If you'd prefer your pet to have a bit more company, we offer overnight pet sitting services. Our Nanny spends around 12 hours in your home and overnight with your pets to ensure they're staying with their regular eating, playing and sleeping habits.

Our pet sitting and dog walking services include mid-day dog walking — perfect for anyone working long hours or overtime! While you do what you need to do, we'll come give your best friend the exercise and potty break he needs for the day. We also offer outings to off-leash areas including dog parks and local trails!

Cats are certainly unique creatures, and The Animal Nanny knows just how to handle their needs. Our cat sitting service tailors our standard pet sitting methods to fit the needs of your feline friend.



Don't have time to take your pet to the groomer or vet, and your a pet sitting or dog walking client? Let The Animal Nanny come to the rescue! We'll take care of your pet transportation needs so your day won't skip a beat.

...............................


The Animal Nanny offers some of the best pet sitting and dog walking prices and options in the Bay Area. Check out our basic list of rates.
The Animal Nanny has three branches serving the Bay Area!