The Animal Nanny has been providing reliable pet sitting and dog walking services for California dogs and cats since 2001. We also care for other animals in their owners' absence. Our local area includes Pleasanton, Livermore, San Ramon and Dublin. We also have a branch that serves Fremont, Hayward, Union City, Newark, Castro Valley, San Leandro, and San Lorenzo. These Frequently Asked Questions about our pet sitting and dog walking services should answer most of your questions.

If your question isn't answered here, call us at (925) 264-7697 or email info@theanimalnanny.com.

What type of pets do you serve?
We serve most domestic pets. Our clients are primarily cats and dogs. However, we regularly take care of birds, fish, guinea pigs, mice and reptiles. We occasionally take care of horses as well!
How can I make reservations for service?
You can submit a service request through our website. Or, you can call us at (925) 264-7697. You can also email us at info@theanimalnanny.com.
How much advance notice do you require before service?
You should contact us as soon as you have made plans so we can put you on the schedule. Two weeks is always enough time for us to schedule your initial consultation before your service. However, we can work with less time available as well. Once you are an existing client, we can usually work with you on very short notice.
I have a last minute trip suddenly come up! Can you help me?
We will always try to help you on short notice, but we cannot guarantee availability if there is very little time before your service begins. A late booking fee will apply with less than 24 hours advance notice. We regularly book up completely at major holidays and end up turning away last minute callers.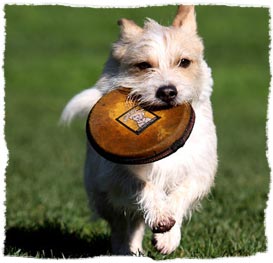 I live outside your service area. Can you still serve me?
Our standard service area includes Pleasanton, Livermore, San Ramon and Dublin. We have two additional branches. Fremont, Hayward, Union City, Newark, Castro Valley and San Leandro. And, our branch offering Pet Sitting and Dog Walking in San Francisco.
How long is a standard visit?
Our standard pet sitting visit is 30 to 40 minutes in length. Our standard dog walking visit is 30 minutes of walking time (from when we leave with your dog until we return to your home).
Can you spend extra time with my pets?
If you would like a longer visit, we can arrange for it. Contact us for pricing.
What is the earliest and the latest you can visit?
Our earliest visit in the morning is 6:00 am. Our latest visit is 8:00 pm. If you want us to come twice each day, we usually make the visits 12 hours apart. If you want the earliest visit possible and the latest visit possible, we will try to accommodate you. However, if we are busy and serving multiple clients that need two visits each day, we may have to keep your visits 12 hours apart.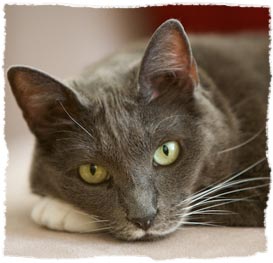 Do you offer housesitting service in which you stay at my house all day and night?
We offer overnight visits in which we spend 12 hours at your house overnight. We are not able to spend all night and all day at your house. If you need overnight service and you would like mid-day visits as well, we can add in standard mid-day visits to your schedule.
What does it mean that you are insured?
We carry a liability insurance policy that will cover up to two million dollars in damages. This protects you from financial loss in the event we are liable for accidents that occur while caring for your pets. Any responsible professional business should carry liability insurance.
What does it mean that you are bonded?
We carry a fifty thousand dollar dishonesty bond. This gives you peace of mind that you will be reimbursed if anything is stolen from your home. You should make sure that any workers who enter your home carry a dishonesty bond.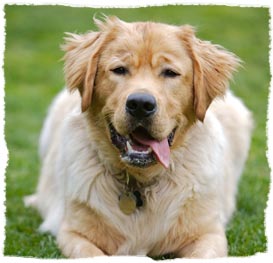 What type of special training do you have?
The Animal Nanny is owned and operated by a registered veterinary technician. Additionally, many of the Nannies at The Animal Nanny attend a class in Pet First Aid and CPR. As a result, we are prepared to deal with a wide range of emergencies that may occur.
Where can I take a class in Pet First Aid and CPR?
The Red Cross regularly offers classes. There are also PetTech trainers who offer classes through various businesses and outlets.
Will I get to meet the Nanny who will be coming to my house?
In general, you will not meet the Nanny who is coming to your house. Your free initial consultation will be done with one of The Animal Nanny representatives. If you feel it is absolutely necessary to meet the Nanny who will be caring for your pets, a meeting can be arranged after your initial consultation. A meeting with the Nanny is charged the same rate as a regular pet sitting visit.
Will the same Nanny come for each visit?
Yes, we will only assign a Nanny to your service if the Nanny is available to perform every single visit to your house.
Can I request a specific Nanny to visit my house?
We will try to honor your request for a specific Nanny, but we cannot guarantee it. We accept your service knowing that one of our Nannies can provide the service. And we will try to have the Nanny that you request be the Nanny at your house.
Will the same Nanny come the next time I need service?
We prefer to have the same Nanny repeat service at your house. Your pets are already familiar with the Nanny, so it is easier on them. However, we cannot guarantee that the same Nanny will be available each time you need our service.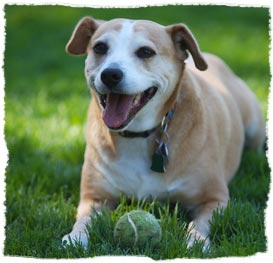 What happens if the Nanny coming to my house becomes ill or has an emergency?
If the Nanny serving your house is unable to continue, we will substitute another Nanny. We have enough Nannies that we have backups ready to help out when needed. You can rest assured that the regular ups and downs in life will not prevent us from providing the care that your pets need.
Will you need to see proof of vaccination for my pets?
We do not require you to show us proof of vaccination. It is best to inform us of any vaccination deficiencies, and we will take necessary precautions. However, we are not liable for pets that become ill due to exposure to something that could be prevented by a standard vaccination.
What types of medicine can you administer?
We are able to give all types of medicine to all pets. This includes pills, drops, ointments, lotions and injections.
Are you able to give shots or administer subcutaneous fluids?
Yes, we are skilled at administering shots and subcutaneous fluids. We have many clients with diabetic pets requiring twice-daily injections. We also have a number of clients requiring regular infusions.
Do you charge extra to administer medication?
There is no extra charge for administering medication. This is included in our standard prices.
Can you administer medication on a very specific schedule?
Some medicines need to be administered on a very particular schedule. We can meet the schedule that you specify as long as all visits are during our standard service hours.
Can you come in the middle of the night to administer medication?
We are unable to arrive at your house earlier than 6:00 am or later than 8:00 pm. If you require medicine to be given outside those hours, our overnight pet sitting service is available.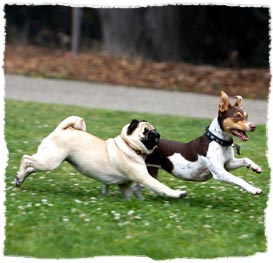 What will you do if my pet becomes ill while I am away?
If we suspect that something is wrong with your pet, we will call you at the emergency phone numbers we have on file for you. We will describe the situation with your pet. If you believe the veterinarian should see your pet, we will transport your pet to the veterinarian's office for examination and treatment. In the event we cannot reach you, we will decide if your pet should be seen by the veterinarian. If necessary, we will take your pet for treatment. You will be billed for any extra time we spend for these services.
What should I expect when I return home?
When you return home to your well cared-for pets, you should find a note from us. The note will give a report on how everything went while you were away. You will also find an invoice for our services. When you arrive home, you need to call us to let us know you've returned. The note we leave for you will remind you of this.
What forms of payment do you accept?
We accept credit cards only. Payments are made online via a secure merchant processing server.
Do you require advance payment, or a deposit?
During your free initial consultation, we will ask for an advance payment for your first service. Once you are an established client, we only require prepayment for monthly dog walking, and overnight service. Established clients are only asked for a deposit if the service will be 7 days or longer in duration, or the service will be during the Holiday Season.
Do I need to give you a key to my house?
If we need to enter your home, you will need to provide us with a key. It is easiest to give us a key during the free initial consultation. If you do not have a key ready for us at the consultation, you will need to get the key to us before service begins.
How will you get my key back to me after the service is completed?
We can mail your key back to you. If you need your key sooner, we can arrange for you to get it faster.
Can you keep my key on file?
Many of our clients like the convenience of us keeping their keys on file. That way, when you need our services again, all you have to do is call or email. You don't need to drop off your key. When we keep your key on file, it is stored in a numerical system. Your key is assigned a number, and it does not have your name attached to it. The keys are in secure, locked key cabinets in a secure building.
Can you train my dog?
While we are skilled in taking care of pets, we do not have specialized training skills. We can, however, recommend some very good trainers.
Can you pet sit for my pet that is sometimes aggressive?
During your free initial consultation, if we feel your pet is too aggressive, we will not take the job. We need to make sure that we will be safe or else we won't be able to keep your pets safe.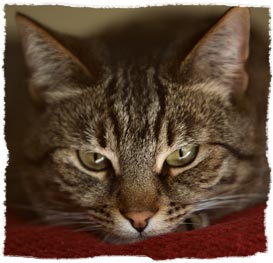 What special steps do you take with a shy cat that hides all the time?
Many cats are shy, especially with new people. If your cat hides, we will ask you to show us the favorite hiding places. We will search your house for your cat to make sure he is only hiding and not injured. In some cases, a cat that hides on the first visit will come out to visit and get attention on the second visit. In cases where a shy cat prefers to stay hidden after a few visits, we will respect that cat's wishes and only do a well being check at subsequent visits.
Some cats hide very well. As a result, we may not be able to find them. When this happens, we will use other evidence to ascertain that your cat is doing well. Evidence such as seeing if food is being eaten and the litter box is being used.
Can you take my dog to the local dog park or a local trail?
Yes, we can arrange for outings to a local dog park or other off-leash areas. We will only allow your dog to be off leash where it is legally permitted. Even though your dog is allowed to be off leash, we always use appropriate judgement. Due to the additional liability of letting your dog run off leash, we ask that you sign a permission and waiver form. Let us know that you are interested in this option and we will go over everything with you.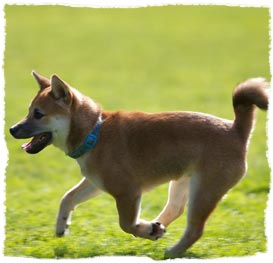 What special care do you take with young pets?
Young pets that have not yet been fully inoculated have a higher likelihood of becoming ill. As a result, we take certain steps to reduce the risk to these pets. We remove our shoes outside your home. We wash our hands thoroughly before touching anything in your house when we first arrive.
Can you keep my pet at your home or facility instead of coming to my home?
We do not offer any boarding or kenneling facilities. We only provide care at your home. If you need a place to take your pet, you can look for dog and cat boarding or dog and cat kennels in the directory.
Do you have special policies for major holidays?
We have a number of special policies for major holidays, as it is such a busy time for us. When you make your reservation, we will inform you of the details of our special policies. Usually, the policies include a non-refundable deposit to hold your reservation. We also have a change fee for schedule changes made right at the holiday. There is a slightly higher charge for visits on our busiest days of the year as well. You will always be informed of all special policies before your service begins.
Can I work for you as a Nanny?
We are always looking for new Nannies to join our staff. Visit our job description page for more information.